'Tis the season for Thanksgiving visits, holiday parties, and arriving at other people's houses with toothbrush in hand. Being a good guest means pitching in when help is needed, going with the flow and bringing your A-game when it comes to conversation. It's also nice to show up with a gift in hand for the host (especially if it's your mother), because some amount of prep and resources went into creating this gathering. That turkey didn't get itself into the oven, for heaven's sake! Here are a few affordable host gifts that will get you an extra helping of stuffing and fresh coffee in the morning.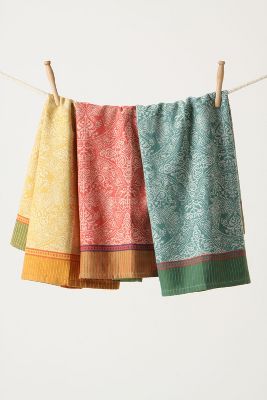 Tapestry Dishtowels, $24 at Anthropologie – thick, beautifully colored towels with a classic jacquard print. Truly gorgeous.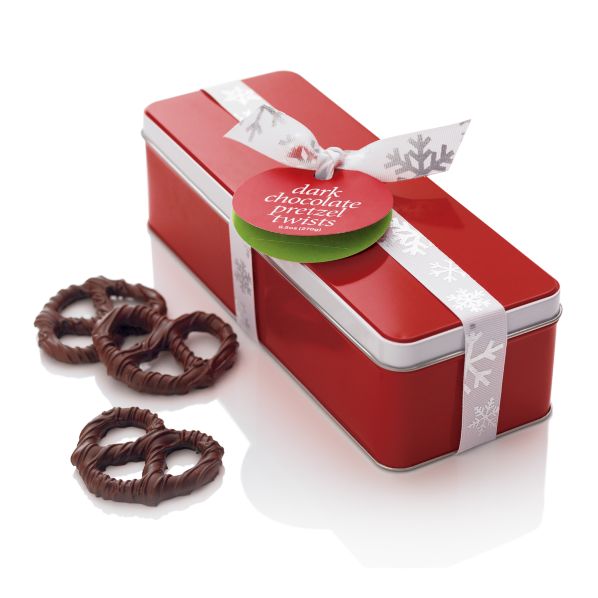 Dark Chocolate Pretzel Twists, $15 at Crate & Barrel – They'll be gone in a flash!
So Good Salted Caramels, $10 – handmade with a mix of vanilla-infused caramel and dark chocolate salted caramel. Call to order at 303-744-6688.

Specialty Spices: Mulling Spice, Loco Cocoa, Picks for Popcorn or Cup o' Joe, $7-$22 at your local Savory Spice Shop or Penzeys Spice.

Harney & Sons tea in Winter White Earl Grey, $13 – Light, perfectly balanced and perfect for an afternoon pick-me-up. Available at Barnes & Noble or Harney.com

Vinturi Wine Aerator, $39 – this gizmo aerates your red (or white) wine instantly and it really does work. Available at Vinturi.com, Amazon or at your local Brookstone store.
Something Local – Every town is known for some kind of food, beverage or specialty item. From Denver, I'd grab unique salsas, like this White Girl Salsa Trio, Haystack artisan goat cheese, hometown microbrew , or a locally distilled spirit like Silver Tree Vodka, $32.
Now you're armed and ready for the fun part — eating, hanging out and trying not to talk about politics. No big deal, right?!
Have a great Thanksgiving week!