Not really meaning to, I gravitated toward November street style pictures that all featured P items. Voila, your Parka, Plaid, Poncho and Pleats edition of what's on the streets right now.
Looks like street style blog Le 21st Arrondissement of the Seattle scene is taking a whirlwind European tour right now. Looking forward to seeing their snaps in Iceland, London, Paris, Copenhagen and Stockholm! Check it out.
Present Perfect
Also, I have so many great ideas for gifts this year, that I wanted to share them with you. Hanukkah is coming up quickly (Dec. 1st), so let's get this ball rolling and keep it going all the way until Christmas.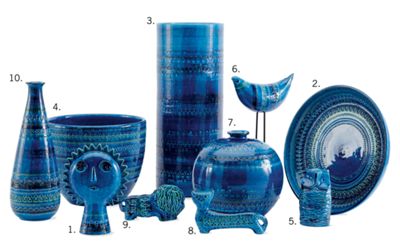 Bitossi Ceramics in Rimini Blu $40-$225 available at Design Within Reach
Closing out with a quote today:
The beauty in you is your spirit.
Related Articles